SPRINGFIELD, MA—It was one of those days at Springfield Renaissance School when everyone was either crying or laughing. People were pouring through the halls, streaming into the big auditorium Renaissance shares with another district school housed in this sprawling 1990s brick building. It was May 16, the annual Senior Decision Day, and every single twelfth-grade student was about to stand up before this assembly to announce a postgraduate plan: to each other, to their fellow students in grades 6 through 12, and to the teachers and families whose beaming faces lit the darkened hall.
Seniors could wear whatever they liked on this day. But so many students in the audience wore brightly colored college sweatshirts that you wouldn't have known they were also in school uniform, a typical khaki-white-red-black combination that any student may vary by choosing apparel bearing a college's name. Some parents also had on college t-shirts, in a city where one out of five families—and 40 percent of children—live in poverty. This school has explicitly committed to change those numbers. Its expectation is "college acceptance for every graduate," said principal Steven Mahoney, who founded Renaissance in 2006 as a district magnet school, part of the national Expeditionary Learning network of schools.
Springfield is a good place for optimists like Mahoney. Within fifteen miles of this high school lie 25 universities and colleges. Despite a stagnant unemployment rate of over 10 percent, its high-tech, medical, and business communities make Springfield the economic center of Western Massachusetts. Though its reputation for crime rose dramatically in the past two decades, violence is now declining in a city made famous by its manufacture of guns. Fame and history generate pride in other areas as well: everyone knows that this is Hoop City, where basketball was invented.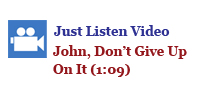 For John, an eleventh grader in the audience on this Decision Day, basketball was everything. Everything else about school was difficult for him, he said. The English he spoke in Africa before his family immigrated here did him little good in fast-talking American classrooms and hallways. "If I don't play a sport," John said, "I feel like I'm not part of the world."
Group after group were now coming up to the stage in turn, introduced by the teachers who had seen them through years of "crew," an Expeditionary Learning advisory structure. Most of this senior class entered as sixth graders in 2006, when the school opened with two grades, sixth and ninth; after seven years immersed in this school's approach to learning, they were regarded by many as a proof point.
Emotions ran high as each student took the mic to share their plans: community college, technical colleges, state colleges and universities, the military, the Seven Sisters, the Ivy League. "We all know the hard part is yet to come," teacher-advisor Hilary Ducharme reminded the seniors.
Watching in the audience, John knew what it was like to be pulled up by the collar to hear "the reality of things." His Renaissance classmates and teachers—steeped in their community commitments and habits of work—had brought him into a posse and helped him find his path. One year after transferring to Renaissance from a larger high school in the city where he was failing, "I feel like I belong in this school," John said. "Everything is a lot different now."
On this Decision Day, John had arrived at a clear sense that he would be among the seniors on the stage next year, announcing his college plans. On his crew's exploratory trip to colleges earlier in the year, he had set his sights on the University of Connecticut because of its top basketball team. He was working hard to raise his grades; if not accepted at UConn, he intended to build them up at a community college and apply again. If that didn't work out, he envisioned a career in sports training, or management, or media. "Something cool I could concern my life with," he said. His voice registered the confidence of someone who knew that he could learn.